For application
PERNATON®

Warm Massage Gel
For joints & muscles
Massage Gel spreads a long-lasting and pleasant feeling of warmth, increases skin circulation, relieves tension and regenerates.

Recommended for chronic joint complaints or before sports activities.

Packaging size: 125ml
Overview
Further information
Application
Massage several times a day into the desired areas of the body such as the neck, shoulders, back, arms, elbows, legs, knees and feet.
For external use only.
Not suitable for small children. Do not use under airtight compresses. Avoid contact with eyes and mucous membranes.
Ingredients
AQUA / WATER, ALCOHOL DENAT., PROPYLENE
GLYCOL, PEG-40 HYDROGENATED CASTOR OIL, NIACINAMIDE,
LIMONENE, CAPSICUM FRUTESCENS FRUIT EXTRACT, MUSSEL EXTRACT, GLYCOSAMINOGLYCANS, SODIUM CHONDROITIN
SULFATE, CARBOMER, CAFFEINE, VANILLYL BUTYL ETHER,
CAMPHOR, L-MENTHOL, ROSMARINUS OFFICINALIS LEAF OIL,
CITRUS AURANTIUM DULCIS OIL, CITRUS LIMON PEEL OIL,
EUCALYPTUS GLOBULUS LEAF OIL, HYDROLYZED SOY PROTEIN,
ZINGIBER OFFICINALE ROOT EXTRACT, PAULLINIA CUPANA SEED EXTRACT, PARFUM, LINALOOL, CITRAL, CINNAMAL, COUMARIN, EUGENOL, SORBITOL, GLYCERIN, SODIUM HYDROXIDE, PHENOXYETHANOL, BENZOIC ACID, DEHYDROACETIC ACID, SODIUM HYALURONATE, ETHYLHEXYLGLYCERIN, PENTYLENE GLYCOL, 3-AMINOPROPANE SULFONIC ACID.
Inspired by nature
Use of natural ingredients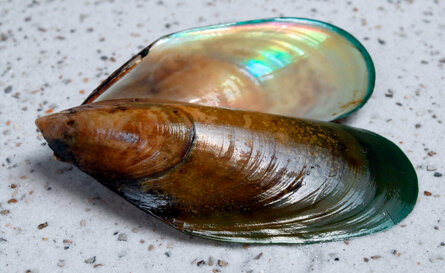 New Zealand green-lipped mussel extract
Contains essential nutrients and building materials for joints, muscles, ligaments and tendons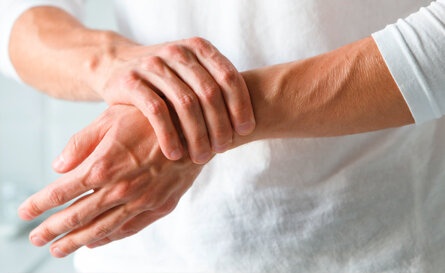 Chondroitin
Improves the elasticity, resistance and firmness of the skin
Essential oils, cayenne pepper extract, camphor
Alleviate pain and inflammation, promote skin circulation and spread a pleasant feeling of warmth