For intake
PERNATON®
+ Chondroitin

+ Curcuma
For joints & ligaments
Food supplement to be taken in case of acute joint problems and for recovery after sports.

Packaging size: 90 pieces
Overview
Further information
Consumption recommendation
3 capsules daily. Do not exceed the stated daily consumption quantity. It is recommended to take it for at least 3 months.

Food supplements are no substitute for a varied and balanced diet and a healthy lifestyle.
Ingredients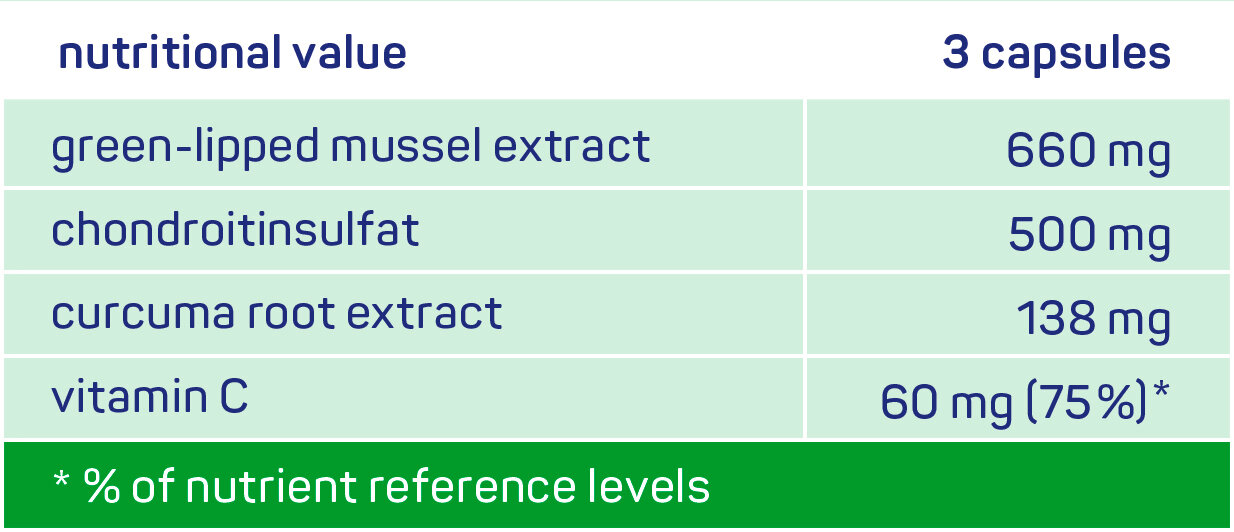 Inspired by nature
Use of natural ingredients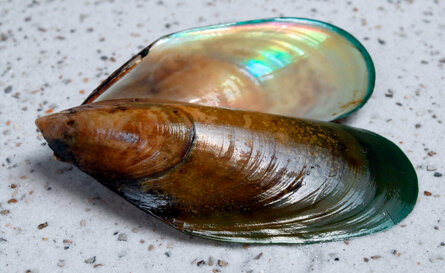 New Zealand green-lipped mussel extract
Contains essential nutrients and building materials for joints, muscles, ligaments and tendons
Vitamin C
Contributes to normal collagen formation for normal bone and cartilage function
Supports normal immune system function and energy metabolism, reduces fatigue and tiredness and protects cells from oxidative stress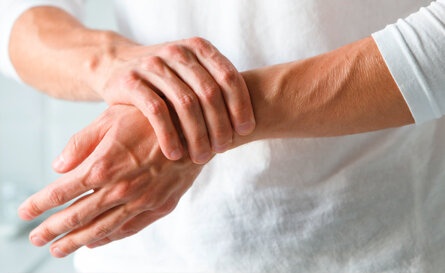 Chondroitin
Is a natural component of the connective tissue, ligaments and joint cartilage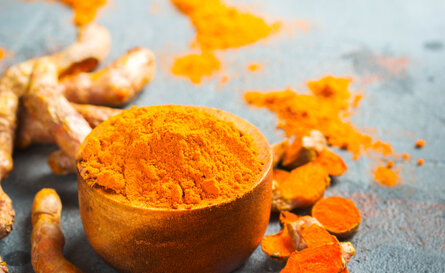 Curcuma
Has an antioxidant, anti-inflammatory and cartilage-protecting effect
The World Health Organization WHO recommends curcuma as a supportive treatment for rheumatism and arthritis.